What is your purpose?
Do you feel prosperous?
Are you living your life with passion?
"The most valuable resource you have is your time.
Are you investing it in what is truly important to you?"
~Jeannine Marzella
Join Jeannine and other like minded seekers for this never before offered 1 day intensive LIVE via Zoom where you will be shown how to easily set achievable goals to find your true purpose and live your life with passion. Jeannine will help you on your path to living the life you dream of and desire.
Saturday October 16th, 2021
10a-3p EDT
Get ready to experience new heights in your manifesting. This intensive includes 2 of Jeannine's most loved and sought after programs: Purpose & Passion workshop and the New Vision Board Playshop.

You'll learn the most advanced techniques for goal setting and achieving those goals. This program is geared at setting you up for success while making failure almost impossible. Jeannine uses cutting edge processes to help resolve old patterns, limiting beliefs, and habits that have hindered your success in the past. She utilizes the latest techniques from neuroscience, quantum physics, Law of Attraction, and more!
Intensive program includes live Zoom workshop, workbook, and Q&A before lunch break. Vision Board Playshop with another Q&A opportunity after. Vision Board created with your own materials or virtually.
Early bird special of $97! Sign up NOW. Reserve your seat TODAY! Seats are limited to keep an intimate setting. Get in at this amazing discounted price before it goes back up!*
Want the opportunity to interact personally with Jeannine, have your burning questions answered? Reserve your VIP seat NOW for only $147.*

Bring 2 friends to share in the excitement and receive a $97 credit towards a private session with Jeannine OR Live Group Coaching Program that you'll love to be a part of. It's like getting the intensive for FREE *Credit received day of event.
*Results are individual and not guaranteed.
*Please provide your best email upon reservation as all details will be sent via email prior to event.
*Early bird pricing ends 9/18/21 at midnight! General admission reverts to original investment of $197; VIP original investment of $247.
*VIP status, submit your questions via email to [email protected]
*Intensive will be recorded.
Your Instructor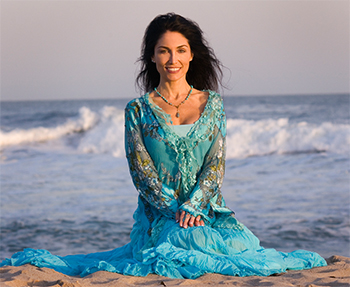 Jeannine Marzella is an international speaker, author & life transformation coach. Whether from the stage or in personal sessions, Jeannine is dedicated to helping people find solutions where they see problems, to regain their passion and find their true life purpose. As the transformation expert of A limitless Life for more than 25 years she has helped people just like you to achieve dreams, improve health, wealth and quality of life.
Jeannine also works with corporate CEOs and their teams to improve their triple bottom line. Achieving financial goals, improved employee relations, environmental impact and social responsibility.
As a clinician, Jeannine continues her studies in Neuroscience, Epigenetic's, Law of Attraction, Mindset, Humanology to help you best.
Do you have her ebook yet "The 7 Second Miracle" includes extras like video trainings! Get it HERE
Jeannine Marzella, PhDc, Transformation Specialist, NLP, NPR, Master Clinical Hypnotherapist, Master Life Coach, Intuitive A Limitless Life